How to Upload & Install a Thrive Theme
Here are step by step instructions for installing your new theme.
The Theme Upload Method
This is the easiest method of installing a theme and it's done via your WordPress admin panel.
1) Download the Theme .zip File
In your Member Dashboard, click on the link of the theme you want to download:

In the window that opens, choose a location on your computer, where you want to save the file. This is entirely up to you, but you need to remember the location and be able to retrieve the file in the next steps.
2) Log in to Your WordPress Admin Dashboard
Go to your website's admin dashboard and log in as an administrator.
3) Go to Appearance -> Themes
In the admin dashboard sidebar, go to "Appearance" and then "Themes" to see the currently installed themes on your site: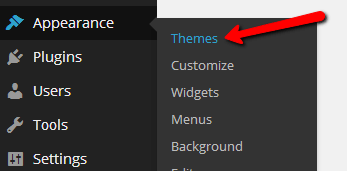 4) Upload the New Theme
On the themes page, click on the "Add New" button:

Then, click on the "Upload Theme" button:

On the next screen, click on the "Choose File" button (1) and navigate to the location that you downloaded the .zip file to in step 1. Select the theme zip file and then, click on the "Install Now" button (2):
5) Activate the Theme
After clicking the "Install Now" button, it can take up to several minutes for the theme file to upload and the installation to complete (depending mostly on your current connection speed). After a while, you will see a screen like this:

You can now activate your theme by clicking on the "Activate" link. You can also activate a theme any time by going back to the themes overview (Appearance -> Themes), finding the theme in that list and clicking on the "Activate" button there.
6) Activate Your License
The final step in the process is to activate your theme license. In your WordPress admin dashboard, you'll find a new item in the sidebar, called "Thrive Dashboard". Go to "Thrive Dashboard" and then, to the "License Manager":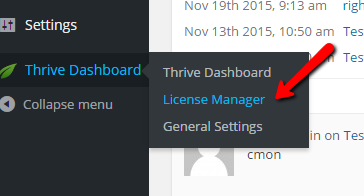 In the Thrive Themes member's area, go to your account page and find the license email and key:

Copy the license email and key exactly as they are and paste them into the corresponding fields in the License Manager: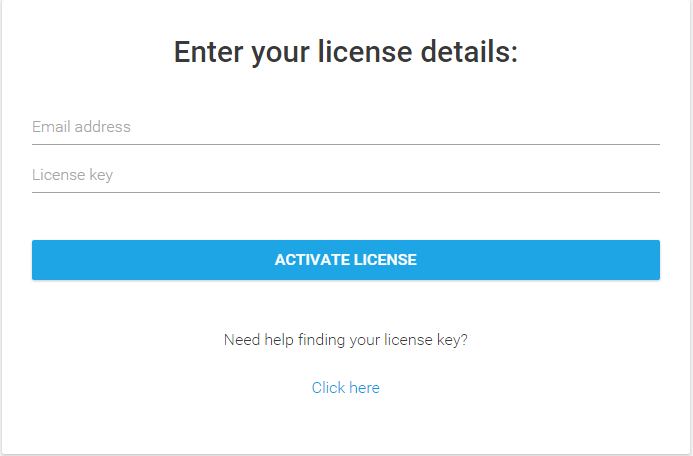 Click on the "Activate License" button.
7) Done!
You are now ready to use your newly installed Thrive Theme.