We Are on a Mission
Is your website not generating as much income for your business as you expected - no matter how much time and money you spend on it?
Thrive Themes is the most advanced, yet, simple-to-use WordPress suite of website tools. We create truly conversion-optimized plugins and themes to give a real boost to your business.
We don't just sell products. We sell experiences.
You're Valued
Our mission is to provide an outstanding user experience from the very first moment someone visits our website, all the way through to becoming our subscriber, using our products and turning into a member.
Learn From Us
On our marketing blog we have hundreds of posts that can help with our visitors' business. We post new articles every week with general advice, video tutorials and tips to get the most out of our service and products.
We Understand You
We're committed to serve our clients consistently. We never stop trying to get into our visitors' head to resonate with their needs and provide content and service that they truly want.
We're Improving 24/7
Every single day, our goal is to do things better than the day before. We believe that we can make a real difference by consistently improving.
What Our Customers Say...
Becoming a Thrive Member is turning out to be one of the best things I've ever done in my blogging life.
Keep up the great work, not to mention the inspiration!
WOW, a 238% increase in conversions when I switched to Thrive Leads. This is the most powerful list building plugin I've used and the team behind it is ON FIRE!
Absolutely gets a recommendation from me.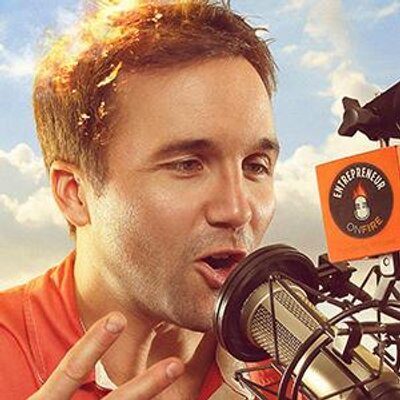 John Lee Dumas
Entrepreneur on Fire
Kudos to you and your team Shane, you guys don't sit idle at all and are always coming up with great new features every day.
I am a fan and have already got 3 of my friends on board and they love Thrive Themes as much as I do!
Our History
Thrive Themes was founded in early 2013 by the ideal match: marketing expert Shane Melaugh and tech fanatic Paul McCarthy. But their journeys before they met weren't always ideal.
Shane Melaugh
Everything Shane knows about marketing comes from the many years of creating his own businesses.
He attempted and failed several times, but each time he failed, he tried to do it better the next time.
As he started figuring out the psychology behind selling, marketing became his true passion.
Shane is hungry to improve everything that falls into his hands. Every day, he tries to be better than the day before - and he applies the same principle to his business.
He was already extremely driven and eager to have a successful online business. His head was full of product ideas.
However, he didn't have the technical background to make it happen.
Paul McCarthy
Paul was lucky enough to get his hands on a computer and an internet connection during his lost teen years.
This misspent youth consisting of coding HTML in Notepad, at a time when marquees and flashing animations were still in fashion, led to him creating a series of failed online projects. These failures, however painful at the time, taught him some very valuable lessons.
Paul's natural tendency was to spend all his time creating and coding without focusing on the marketing and selling side of the equation. This meant spending thousands of hours on projects that barely saw the light of day and that nobody knew about.
It became increasingly obvious...Paul needed to either develop some marketing chops himself...or find someone who could sell!
How Thrive Themes Was Born
In 2013, Paul and Shane were working hard on their own online projects individually, but something always seemed to be missing.
While Paul knew how to build killer software but never really managed to deliver it to potential customers; Shane had extensive marketing experience, but his lack of coding skills stopped him from building what he already had in his head.
They both needed someone to complement their skills.
They found each other on a popular marketing forum.
After their first Skype call, they realized they shared the same values and principles to create a business.
They met up in Europe and started working on several products together, such as Hybrid Connect, Viral Quiz Builder and WP Sharely.
For each product, they wanted to create a fully conversion optimized website with a good sales page. However, the available WordPress plugins and themes weren't made for that.
This showed another limitation of the WordPress platform, and soon they realised that if they have this frustration, other online businesses may have it, too.
This is where it all begun. They created the first WYSIWYG editor for WordPress that can easily be used by the less tech-savvy to post content quickly and creatively.
With this visual editor, Thrive Themes was born.
What Happened Ever Since
Since the first version of Thrive Visual Editor was launched (that we now call Thrive Architect), the company has gone through significant improvements.
Soon, the first conversion-focused Thrive themes were released and the Thrive Themes team started growing rapidly. In 2016 alone, the company released 3 new plugins.
The first products have also been constantly updated. Now it literally takes minutes to turning your ideas into good looking and highly functioning pages.
Thrive Themes is
i

mproving every day

, attempting to be light years ahead of its competitors.
See the journey Thrive Themes has taken so far:
352 Landing Page Templates
16 Conversion Focused Products
Meet Our Team
Every single person in our team has a significant role in Thrive Themes. We hire development-oriented, motivated experts who aren't afraid of the challenge of providing the best user experience to you.
Training our staff is just as important for us as improving our products and service. We encourage the professional and personal development of our whole team in every possible way.
And when our staff is not working hard on pushing out another update, designing new templates, solving your issues or recording the newest tutorial video...