Hi B-Schooler,
You're on a mission to create a business and life you love and we are here to provide you with the tools you need to do exactly that.
When you Thrive Suite you'll get access to a complete all-in-one online business toolbox for WordPress.
"
I purchased Thrive Themes a month ago and it has been the best investment not only for my website but my sanity. Really enjoy the actionable teaching material, too. Thank you!
Build a Beautiful,
Conversion Focused Website
Instantly download Thrive Theme Builder with our first companion theme, Shapeshift.

Thrive Theme builder gives you unparalleled control over your WordPress site development and design. You'll be able to build drag-and-drop conversion-focused websites without hiring an expensive coder.
Thrive Architect is the fastest and most intuitive visual editor for WordPress.
Easily create drag-and-drop layouts, add buttons and advanced content elements and much more...
You'll be able to make your blog articles and pages look exactly the way you want it.
"
You guys are awesome! I have no idea about programing - but with thrive themes and your content builder there is no rocket science! THANKS!
Grow Your Email List Faster Than Ever Before
Thrive Leads is your all-in one email list building tool.
Create and freely design every type of opt-in form, choose if the form will show on mobile, run A/B tests and grow your list faster than ever before.
You'll be able to try and test any list building technique you want and see your list explode.
Create engaging quizzes on your website. Get valuable insights about your audience while building and segmenting your list.
You'll be able to make your website fun to engage with. Your visitors will love you for creating a fun quiz and you'll reap the benefits in signups and social shares.
With Thrive Architect Instantly publish beautiful, conversion optimized and 100% editable opt-in pages, sales pages, webinar registrations pages and countless other landing pages on your site.
You'll be able to manage all or your landing pages from within your own WordPress website. No need for any expensive, third-party, tools!
"
Even as a non-techie I can create beautiful landing pages in just minutes
I knew I needed a well designed landing page for my eBook, but I didn't know how to make one well-- and on a budget. While I could've made one with my existing theme using their landing page layout, it did not convey the message that I wanted to send, "I'm serious and you should invest in my product."
I love the easy install for a non-techie and the ability to spin up beautiful landing pages in only a few minutes. I don't have a lot of time to learn new techniques-- and I didn't need it! I spent my time crafting a landing page I love-- and converts!
I used the step by step tutorial to create confirmation and thank you pages. They instantly look more valuable than my email service provider and give my readers more assurance that what they are receiving is a valuable piece of content.
I would absolutely recommend Thrive Landing Pages for all the busy bloggers out there, this is one plug-in that is instantly worth the investment.
"
Thrive Leads is so far better than anything out there today and every week I see amazing new features. Keep up the amazing developments! Thanks again for probably the best investment I have made thus far for my websites.

"
I'm so excited. I just purchased another quiz plug in yesterday. Needless to say, I need to get my refund. What you are doing here, is beyond amazing. Thank you!
Step Up Your Game With Testimonials, Scarcity Campaigns and Headline Optimization
Get rich, detailed and persuasive testimonials on auto-pilot, using Thrive Ovation. With this plugin, you can finally add testimonials as a powerful conversion tool to your landing pages, sales pages & more.
This will allow you te get more and better testimonials for your business.
Thrive Ultimatum is the perfect scarcity marketing tool for WordPress. Increase your conversions by adding countdown timers, run complex evergreen scarcity campaigns and much more.
You'll be able to create a real feeling of urgency and get more visitors to click that buy button.
Thrive Headline Optimizer
Improve your content marketing by testing different headlines against each other. For each blog post, Thrive Headline Optimizer will A/B test your titles and show only the highest performing ones.
You'll be able to constantly improve your website without even thinking about it.
"
Before Thrive Ovation... I didn't collect testimonials in any systematic or reliable way
Before Thrive Ovation for the most part, I didn't collect testimonials in any systematic or reliable way. Ovation provides an easy way for clients to provide testimonials and I can construct the questions to get better quality testimonials, rather than the more general, vague ones clients often offer without guidance.
Thrive Theme's tools are amazing and easy to use, their support is responsive and helpful, and they are constantly releasing new software and enhancing their existing products. You won't regret buying from these guys!
Peggy Champlin
Web Consultant
"
The evergreen scarcity feature is awesome
I teach artists (crafters) how to sell their products on the internet. I also teach them how to set up and sell their own online courses.
I was using scarcity only on launches, with OptimizePress countdown timer.
I am still testing Thrive Ultimatum, but so far it´s been great! I love how I can set up scarcity elements based on my website categories. Pretty good!
I love the timeline feature that allows me to change the way the countdown timer looks when it´s approaching a promotion deadline. And the evergreen feature is awesome!
Sign Up to Become a Thrive Suite Customer
And Get Instant Access to

All of the Above

(& More)!
Yes, really.
Get
Instant Access

to Thrive Suite
Thrive Suite Gives You Access to Every Thrive Tool:
Thrive Theme Builder
Visually create your WordPress website
Thrive Architect
Drag & drop landing page and content builder.
Thrive Quiz Builder
Collect leads with quizzes
Thrive Leads
Build your mailing list faster
Thrive Optimize
A/B test landing pages for better conversions
Thrive Comments
Increase website engagement with gamified comments
Thrive Apprentice
Build professional online courses
Thrive Ultimatum
Create evergreen countdown campaigns
Thrive Ovation
Collect and display testimonials on autopilot
I would heartily recommend Thrive Suite because there is so much value. In addition, I am not a coder or even a website builder but Thrive plugins make it so much easier. I can create everything myself which of course, is much less expensive. Besides, it is fun!
What Some of Our Customers Have to Say:
"
I love that Thrive Themes is continuously developing
Before becoming a Thrive Themes Member, I had plugins from all over the place and had to somehow put them together on a WordPress site. And of course, they are not matching etc. It was mostly a pain. And the lack of tutorials or just partial tutorials were also a frustrating thing before.
Now, I love that there are tutorials for everything and I can do the settings etc without frustration. And I love that Thrive Themes is continuously developing. I mean come on... everything is a continuous change in this World... 🙂 and Thrive theme knows this.

"
I always know that I can count on Thrive Themes
Almost on a daily basis, you restock my arsenal of business weapons with the latest technologies. Your company's service philosophy serves as a role model for all of us as we build our own companies.
"
Having worked on the software side of launches for a few years I've seen the good the bad and the ugly.
I've been so impressed by your determination to make all your tools the best they can be and better.
Thanks for all you do I'll be very happy to recommend your tools to all future students.
"
Kudos to you and your team Shane, you guys don't sit idle at all and are always coming up with great new features every day.
I am a fan and have already got 3 of my friends on board and they love Thrive Themes as much as I do!
Our
100% Satisfaction

Guarantee

If, for any reason, you don't like our membership, you can get a full refund anytime within 30 days after your first purchase. If you have any issues, just get in touch with our friendly support team and they'll either help you out until you get the results you need or give you a swift refund.
Manage Your
Online Business

- Not Your WordPress Plugin Library

You've stacked plugins on top of extensions on top of custom themes, just to get even the basic functionality out of your WordPress site! But despite your best efforts, you end up creating a veritable Frankenstein-website with the stability of a cardhouse in a wind tunnel.

If you could only skip the time-consuming web development work and focus on what you originally wanted to do: build relationships with your customers and make sales.

If you just had one solid package with exactly all the parts you needed to easily create a conversion optimized website?

At Thrive Themes, we're adamant about making products work efficiently and seamlessly with the sole purpose of turning your website into a gorgeous lead generation machine.

Your Thrive Membership is so much more than just a handful of plugins. It's a complete toolbox to build your online business. Sign up today, and never worry about fighting with WordPress again.
"
In a world over run with poor value, useless junk and noise…You good people at Thrive Themes constantly deliver Value, Excellent Tools, Training and Actionable Content! I appreciate your dedication to service and love your style…Keep up the great work!
The
Value

of Thrive Suite Keeps Growing

Thrive Suite is more than the themes and plugins you get now. We are dedicated to building the best, most business-focused and most useful tools for your WordPress websites. And we're only just getting started...
We're ambitious and we develop at a faster pace than anyone in this industry. You think the Thrive product line is impressive now? Imagine what it will look like a year from now. Or two years from now.
As our tools improve and as we add more products to the Thrive product line, the membership price will inevitably go up. As it already has done. Several times.
But here's the real kicker:
Once you're locked in as a member, the price never increases for YOU. It only increases for new visitors who've not yet signed up.
Become a member now and in the not too distant future, you'll find yourself using an advanced suite of WordPress tools for a fraction of the price others are paying for it!
"
Thrive Themes and plugins give me so much functionality in an easy-to-use manner. I will let subscriptions to LeadPages and OptinMonster lapse, as I don't need them now.
FAQ
Here are answers to some common questions about Thrive Suite:
Thrive Suite includes
- All our plugins: Thrive Architect, Thrive Leads, Thrive Quiz Builder, Thrive Apprentice, Thrive Comments, Thrive Ovation, Thrive Optimize & Thrive Ultimatum
- Thrive Theme Builder and the companion theme Shapeshift
- Unlimited support
- Unlimited updates
- Full access to premium templates
Thrive Suite is perfect if you're starting a blog. You can build your site and blog using Thrive Theme Builder, create blog posts using Thrive Architect and add opt-in forms using Thrive Leads.
Thrive Suite includes all the tools you need to have a blog that will first engage your audience and then get them on your mailing list so they'll keep coming back for more.
Yes, Thrive Suite is purchased on a quarterly or yearly subscription basis.
Yes, if for any reason you're not happy with Thrive Suite, you can get a swift refund by contacting our support team.
Yes, as long as you have an active Thrive Suite license, you'll automatically get access to any and all new tools we release!
We have hundreds of tutorials for every single feature and element in our toolkit and we provide full step-by-step videos on how to set everything up.
No, unfortunately not. You'll need a self-hosted WordPress.org website to use Thrive Suite.
Your existing website, opt-in forms, landing pages, quizzes, etc. will stay intact and working. The only difference is that getting support, updates and using our premium templates requires an active license.
We're constantly adding new features and templates to our toolkit! Last year we added 118 new features, one completely new tool and tons of premium templates. As a Thrive Suite customer you get access to it all!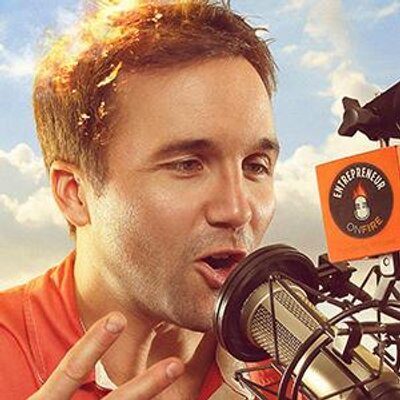 "
WOW, a 238% increase in conversions when I switched to Thrive Leads. This is the most powerful list building plugin I've used and the team behind it is ON FIRE!
Absolutely gets a recommendation from me.
John Lee Dumas
Entrepreneur on Fire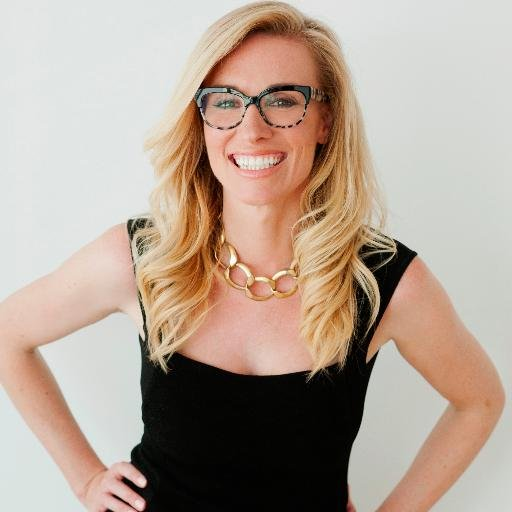 "
I love @ThriveThemes opt-ins! Easy to setup and my clients are gettings outstanding results!!! Averaging 3x better than old popup!
"
I'm loving all of these updates. Thrive Leads is changing the list-building game and I'm so glad to be on board with all the new functions you keep adding weekly! 🙂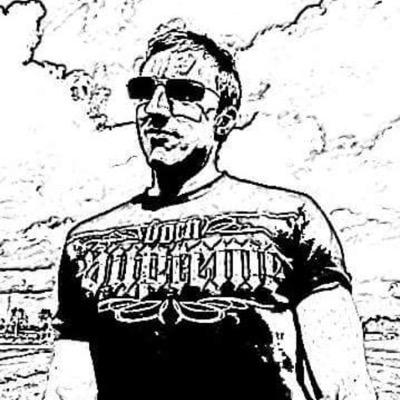 "
@ThriveThemes continue to amaze me with their awesome suite of tools! Marketers dream 👏🏽
"
Once again you guys are proving that Thrive Themes offers the greatest marketing tools out there. Thanks!