Tony clearly has a problem with lightboxes and the 69 thumbs-up reactions on his Facebook comment prove he isn't the only one.

Whenever lightboxes or "pop-ups" are mentioned, you'll find reactions like these:

"Lightboxes are annoying!"
"When I see a lightbox I simply leave"
"You've lost ALL credibility"

But let me tell you a (data backed) story…
More...
Joe, Steve and the Wine Tasting Event
30 minutes… That's doable. I have 30 minutes to put on a nice dress, some makeup and make it to the local pub for a wine tasting event.

34 minutes later, I push the door of the bar where the event is taking place.
The door closes behind me, I turn around and there he is, standing right in front of me… Dodgy Joe. Joe definitely didn't take 30 minutes to prepare for the event, his T-shirt is stained and he smells like he's been sleeping in the pub the past 4 nights.

"Do you want a FREE beer?" he asks… Really, Joe? This is a WINE TASTING EVENT. No, I don't want your free beer! And frankly I feel like turning around and going home. If this is the level of quality of the wine tasting event I prefer spending my evening watching Netflix.
Now let's rewind that last scene...
The door closes behind me, I turn around and there he is, standing right in front of me… Helpful Steve. Wow, is this guy a model in his free time? This is a pleasant surprise! "What's your favorite wine?" He asks. "White or red?" "Red" I stumble while nervously trying to catch a glimpse in the mirror to see if my hair still looks good. "Can I offer you a glass of Bordeaux"?
"Of course", I hear myself saying. That's exactly why I came out to this event in the first place! After getting my voucher for my free drink, I'm eager to discover what other pleasant surprises await me tonight...
Is Your Opt-in Form A Dodgy Joe or a Helpful Steve?
Both Joe and Steve appeared right right as I entered the pub. Why then, does the experience feel completely different?

The answer is quality and relevancy.

When you're presented with an offer that is high quality and in line with what you're looking for at that specific time, you'll be grateful.

It will not feel dodgy, or scammy or pushy. It will feel like a pleasant experience. As if somebody was reading your mind.

Why don't most websites present a relevant, valuable offer based on the article you're about to read?

Because most marketers are lazy!

It takes effort to:
Create high quality free offers
Decide which offer fits your content best.
Create content specific opt-in offers.
Put yourself in the shoes of your visitors and imagine what would make them WANT to sign up in the first place.
But that's what good marketing is all about. Presenting your visitors with the right offer at the right time.
And let's take a moment to talk about quality here…
Your free opt-in offer is often the first impression someone will have of your business. It's what will make them decide whether or not they can trust you. Whether or not they will ever buy from you.

An ugly PDF file is not going to cut it anymore. Your visitors want and deserve better. Your free opt-in offer should be so good you could charge for it.

When you present a high value, precisely targeted opt-in offer to new visitors, you'll solve two problems:
You will feel proud about this offer and WANT to present it to everybody and their mum. You'll consider it your duty to make sure everybody knows about this awesome opportunity you have for them. Gone is the feeling of being "pushy" with new visitors!
Your visitors will be grateful for that offer. For letting him know about it. For caring about what he needs. Gone are visitors who are annoyed and offended by your lightbox.
Real-life Example: Thrive University
On our website, we have an opt-in offer that prompts people to sign up for Thrive University.

Thrive University is a library of 30+ online marketing courses. Most of these courses could be sold individually.

This offer is super valuable to somebody who is trying to learn about landing pages, list building, website building,...

Depending on the article or the blog category, we can highlight different courses from Thrive University.
We want EVERYBODY who visits our blog to know about Thrive University.

That's how you should feel about your opt-in offer!
Just have a look at what people are saying about our free opt-in offer...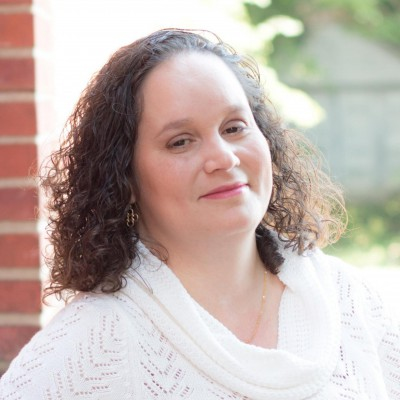 Shane and team,
I went through one of the courses over the weekend and started another. You guys have really knocked it out of the ballpark (not that Thrive wasn't fantastic already)!!! There are so many courses out there that are paid that you guys have managed to smash in terms of clarity and explaining why you suggest the things you do.
Thanks so much for all the value you provide!
WOW! LOVE you guys! This was exactly what I was looking for!!!
Congratulations!!!! This is all I never expected to get. Will save me sh** load of money. What a nice gift!
Don't be a lazy marketer...
Create a high quality opt-in offer for your site and when the time is right, start increasing relevancy by creating different opt-in offers for different content. In Thrive Leads you can target your opt-in offers per category, tag or even per post.
I'm Sorry, Can I Interrupt for a Second?
Now that we got Dodgy Joe out of the way and we're only using Helpful Steve to interact with our visitors, when is the best time for Steve to jump in?
Let's go back to our wine tasting event.

The door closes behind me, I turn around and start walking up to the wine tasting table. Pierre greets me and a few seconds later he's explaining the difference between a dry and a sweet white wine. Then Helpful Steve taps on my shoulder asking if he can offer me a free glass of wine. I hesitate. Pierre's story was really compelling and I'm afraid that when I take Steve up on his offer, I won't be able to find Pierre anymore.

Rewind that last scene.

The door closes behind me, I turn around and start walking up to the wine tasting table. Pierre greets me and a few seconds later he's explaining the difference between a dry and a sweet white wine. Somewhere in the corner, Helpful Steve is standing, waiting for me to notice him and take him up on his Free wine offer. But as the evening goes on and I'm talking to more people and learning more about wine, Steve kinda blends into the decor and I leave without getting my voucher.

Many site owners are afraid of "aggressing" their visitors with a lightbox on page load and many visitors are very vocal about not liking a lightbox blocking their browsing path.
But what does the data say?
Page Load, 10 Seconds, 80% Scroll and Exit Intent


Despite what people say, significantly more visitors opt-in when the lightbox is shown immediately on page load.
5.42% on page load
3.70% when shown after 10 seconds
1.43% when shown after 80% of scrolling on the page
2.29% when the form shows on exit intent
Still not convinced you should do it?
Screenfiller Lightbox vs. Sidebar Widget
Ouch…
The sidebar widget converts at a measly 0.13% compared to the screenfiller lightbox at 4.98%. This means that 50 times more visitors became leads with the screenfiller lightbox than with the widget.
Let's Talk Money
I'll go out on a limb here, but I'm guessing you're not just collecting leads for the sake of having a big list.
You're (hopefully) doing this because you're selling something. Your email list allows you to communicate regularly with your visitors and build a relationship which will make subscribers feel comfortable buying from you.

I'm also assuming you have an idea about how many people sign up for your list and how many of those people become clients.

This number is your value per lead.

For example, let's say 100 visitors sign up to your email list. If 5 of those people take you up on a free consultancy call offer and 1 of them ends up signing a $1000 contract with you, now every email subscriber is worth $10 ($1000/100 leads).

As a business owner, would you prefer doubling or halving your number of leads?

This one is up to you, but I know what we're choosing…
More leads = more sales. That's why choosing the opt-in form type and the timing that has the highest conversion rates is always the best business decision. But then again, this only works if your opt-in offer is a true Helpful Steve!

Don't be a lazy marketer! Test what timing works best for YOUR visitors.
Can We Agree NOT to Do This Anymore?
There are two more problems I want to address when it comes to lightboxes.

I could continue my story, telling you about a giant blocking me from entering the pub without any possibility of pushing him away, or Steve offering me a free drink the next week around. Only to find out it's for first time wine taste event-visitors only but I think you'll get the picture already…
1. Don't Optimize Opt-in Forms for Desktop Only
Let's be honest. It is extremely annoying to browse the web on your mobile phone and have lightboxes pop-up that cover the full screen and are impossible to close.

Don't be a lazy marketer! Optimize your opt-in forms for mobile.
This will most likely mean that you will show another type of opt-in form to your mobile users.

Our opt-in form type of choice is a 2-step ribbon. This ribbon allows you to prominently show your opt-in offer without covering the screen.

Using this type of ribbon opt-in form also allows you to follow Google's mobile rules.
2. Don't Ask Subscribers to Subscribe Again
How many time has this happened to you? You click on an email link in a newsletter, start reading the article and… a lightbox shows up asking you to subscribe to that same newsletter again.

Really?

A subscriber should never see another opt-in form on your website.

Don't be a lazy marketer. Use Smartlinks to treat your subscribers like royalty.
What About You?
After reading this article, you probably understand why I believe lazy marketers are the problem. Not lightboxes.
But I would love to get your take on this!
What do you find most annoying as a visitor? And as a website owner, what lightbox strategies have you used to optimize conversions? Are you afraid of annoying your visitors?
Let us know in the comments below!