How To Create
a WordPress Landing Page

?
You just created your website and now it's time to focus on monetizing it. Whether your primary goal is lead generation or generating sales, one thing is inevitable—you'll need landing pages to grow your online business.
Now, how exactly do you create a landing page in WordPress?
In this article, you'll discover two ways to create high converting landing pages on your own WordPress website. You'll learn about their pros and cons so you can decide which one suits your business the best.
What Is a Landing Page?
A landing page is a standalone page, designed specifically around one conversion goal.
It is created to eliminate distractions on the page such as navigation menus or sidebars. A landing page can be used for any online marketing & advertising campaign to maximize conversions by focusing on a single call to action.
How To Create a Landing Page in WordPress?
If you are using WordPress, you have 2 options to create your landing pages:
Create a basic theme based landing page
Use a landing page builder — like Thrive Architect WordPress page builder— to build a landing page with a superior conversion-boosting design.
1. Use Your WordPress Theme to Create a Landing Page
If you have a marketing focused WordPress theme installed on your website, it is fairly easy to create a basic landing page.
Let's go through the process of creating one step-by-step:
1. Navigate to your WordPress dashboard
2. Click on pages > add new
3. Set template in the 'page attributes' box from 'Default' to 'Landing page'
4. Build your blank landing page with the default WordPress editor
5. Hit publish
The blank WordPress landing page template provided by this method strips out all the elements that distract people from your conversion goal. This means it hides your menu bar, side bar, footer, etc.
You can create basic pages like this easily, without any further investment in tools, developers, and other resources.
However, you will not get a nice looking landing page — this method simply gives you a blank slate to start building on.
Depending on your primary goal, you may need to incorporate more advanced design elements to this blank WordPress landing page to get the job done.
In the case of a lead generation page, the minimum design features you usually need to successfully grow your email list include a catchy headline, some bulleted or numbered lists, an image, and possibly the ability to copy/paste some HTML code to embed an opt-in form provided by your email marketing service provider.
And if your theme does not provide you a landing page option like this, you're left with one other DIY option--to use a WordPress Page builder plugin. It will completely override your theme and provide you with advanced page building design capabilities.
If you have the theme template, no need for an extra investment
You can use the tools you're already using
Many themes don't offer this option
You have no access to WordPress landing page templates, so you have to do all the design on your own
Without a visual editor it might be pretty difficult to build a good looking, high converting landing page
2. Use a Landing Page Builder WordPress Plugin
If your theme doesn't offer you landing page feature or you're looking to create professional looking and high converting pages in minutes, a page builder plugin is the way to go.
These visual plugins can be used on any WordPress theme because the plugin will override the theme elements. This will allow you to have complete design freedom over your landing pages.
When you use the Thrive Architect page builder, you're getting access to a front end visual editor which enables you to change any element on your page in a very intuitive drag-and-drop fashion.
Here's How to Create a Landing Page Quickly with Thrive Architect:
1. Add a new page on your website
2. Open the Thrive Architect editor by clicking the 'launch Thrive Architect' button.
3. Click the 'Template Cloud' icon to start browsing through hundreds of landing page templates
4. Load a landing page template you like form the gallery (you can pick the blank one if you're feeling adventurous)
5. Use the visual editor to edit any or all elements in the template you've chosen
6. Save your work and publish the page.
Besides the 276 Landing Page Templates you can select from, Thrive Architect also enables you to connect your email marketing service to you website through API.
By connecting your email marketing service, you can set up and manage your email forms from within your WordPress dashboard. This eliminates the need to use your email service provider's ugly and hard to setup HTML forms.
Thrive Architect integrates with all major email providers and webinar platforms: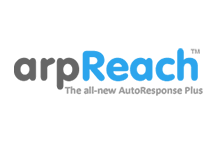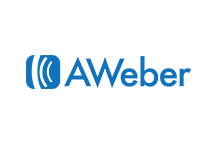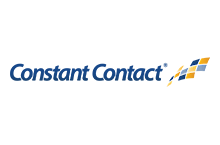 ConvertKit / Seva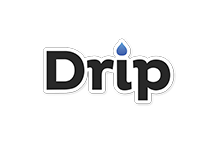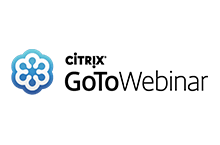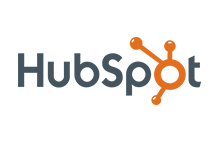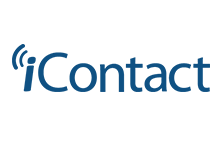 Keap (Infusionsoft)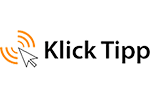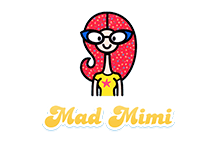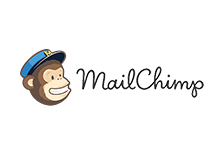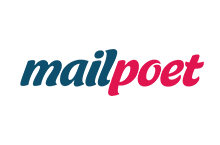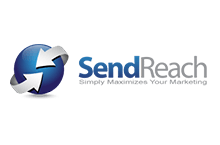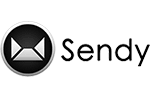 SG Autorepondeur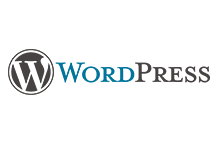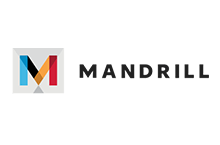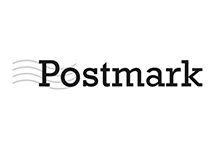 Google Drive

Facebook (Meta) Marketing API
Thrive Ovation
This allows you to create landing pages with exit-intent lightboxes or two-step signup forms (where the opt-in form only shows after clicking a button) without needing to integrate any other plugins.
Furthermore, you'll have full control over the action after signup. This means that you can send new subscribers to thank you pages, download pages or even upsell pages where you can instantly present them with the offers you promised.
You'll offer a better experience for new leads by having a full control over what happens after a signup. Thus you can start building a relationship of trust which will increase your conversions down the line.
Your entire lead generation funnel can be made in mere minutes if you're using one of our professionally designed landing page template sets. These sets were designed not just to look good, but provide a professional visual consistency from the first to last page.
The example above is a lead generation funnel. You can see a template for the lead generation page, one for the confirmation page and one for the thank you page.
All of these pages have the same look and feel and keep your visitors from getting lost because they never get sent to a page that doesn't feel familiar.
Attention to design details like this are what conversion optimized landing pages are all about.
Check out the video below to see exactly how easy it is to set up a funnel with Thrive Architect's landing page templates:
Thrive Architect works with any WordPress theme
You get access to a constantly growing templates library
The visual editor included in Thrive Architect allows you to create any design you want.
You'll be able to create landing pages in WordPress in minutes
You need to make a small, one-time investment
---
---
The Difference Between a Normal Page and a Landing Page
Landing pages are crucial for your online business, but not all your pages must be landing pages. You need regular pages as well, to ensure your visitors navigate easily on your website and find all information they need.
When Do You Need Normal Pages?
A 'normal' page can be any page on your site that does not have one specific goal, i.e. homepage, a blog post, or an about page. In this case you can simply use the "create a new" page function in your WordPress dashboard.
From these normal pages, visitors should be able to continue their journey to other pages or posts. If say, your visitor wants to learn about your business, they should be able to find your 'About' page easily, then navigate back to other important pages, such as product pages, or your most recent posts.
Use a navigation menu to ensure effective navigation on your website. You can also use a sidebar or widgets to showcase your latest or most popular posts.
When Do You Need a WordPress Landing Page?
Think about a landing page as an island.
The goal of creating a landing page is to have a page with only one goal without distractions. There are no links to other pages. So, taking the action which the page was designed for is the only thing a visitor can do (e.g. sign-up to a mailing list or a webinar, buy a product, etc.), or leave.
A landing page needs to have certain elements to be effective. Everything you put on the page should support its one, explicit goal. Your text needs a clear structure and highlight the benefits of your offer.
A clear call-to-action is also a must-have feature. Phrasing this should encourage people to click by suggesting a clear next step and the benefits they'll get if they do.
Below you can see the most common types of landing pages straight from our Gallery of Landing Page Templates in Thrive Architect:
1. Squeeze Page (a.k.a. Lead Generation Page)
2. Webinar Signup Landing Page
3. Single Product Sales Page
4. After Signup Download Page
5. After Signup Thank You Page
Is It Time For You to Create a WordPress Landing Page?
Using a basic "landing page" WordPress template might be a good solution if you only sporadically want to create landing pages...
...but as soon as you're serious about growing your online business, you'll need a tool that allows you to create good looking, high converting landing pages quickly.
That's exactly what a landing page builder plugin like Thrive Architect WordPress page builder allows you to do.
For a small, one-time fee you'll be able to create as many WordPress landing pages as you want and you'll get access to a growing library of landing page templates to continually support your business as it scales up over time.