Some Testimonials from our Many Customers
Here are some comments and responses from our customers about the Thrive Themes plugin suite to help you decide if our products are right for you...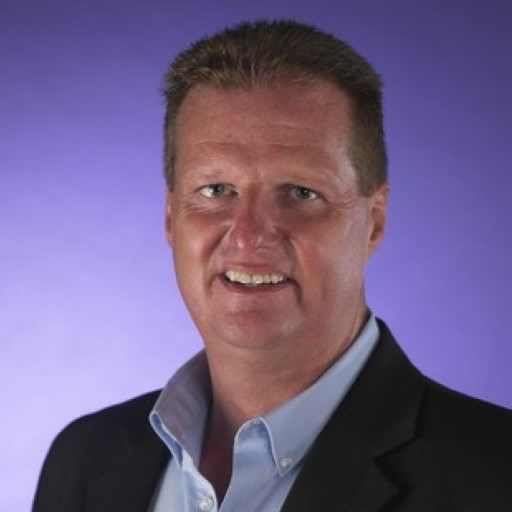 I've just purchased your membership package, and I am so glad I did! Thrive Content Builder is awesome, and I've tried them all, really. You really deliver on your promise of speed, both in terms of UI, and the general snappiness.
And the constant flow of new features is really exciting.
I'm in love with Thrive tools! I bought them in full membership...and was able to replace all of my other conversion tools! Saves me money & gives me what I consider is a far superior product! :-) Never was a fan of "Builders" but TCB is totally different for all the reasons you indicated! I'm telling everyone who will listen just how awesome and superior your products are! :-) My only question is this: there is soooo much depth to Thrive tools, what's the "best" place to start, in general? (I've been through all your tutorials, which are also awesome and more than extensive!) I know the optimum answer will differ from person to person, but there is so much to learn, I feel distracted! I'm starting from scratch with website content but no list. I have my funnels all planned and Lead Magnets ready to go, if this helps with giving me any recommendations... Thanks for all you continually do to improve our membership experience! I've only been with Thrive for a couple of months! Total newbie to Thrive (but 8+ years with WordPress).
Before becoming a Thrive Themes Member my biggest struggle was finding landing pages that were affordable but still looked good.
The most useful plugin for me is Architect. I love transforming pages into beautiful and user-friendly content.
I would totally recommend Thrive Themes membership to others because it's such a great buy with so many features! This really helped me build my second business on a budget but without compromising.
I would recommend all of the Thrive products
I would recommend all of the Thrive products because as a complete package they all complement each other and make everything sooooooo simple.
Chris Varnom
- Online Business Owner
Everything WordPress and website related. I'd never done anything like this before. It was all overwhelming and confusing..plug-ins, themes, customizing themes, creating a page, making a good homepage...all of it.
So far, ThriveArchitect has been the most useful plug-in (and my favorite) because I don't have to do any coding. Just drag and drop, type a few words and boom - you've got a great looking page or post. It makes it super easy.
I would recommend a membership to EVERYONE! I've learned so much about building website in just a month. I was able to build my website like a professional just using a theme, a few plug-ins, and that very handy video class (Thanks, Shane!) With unlimited access to great themes, great plug-ins and tons of great info, the membership is more than worth it. You should get this, especially if you're a beginner. It's great for other too, though.
Another plugin that will save me time and make me money
If it's Thrive Themes it will work out of the box, every time, it will have amazing functionality, and it will probably be another plugin that will SAVE ME TIME AND MAKE ME MONEY. You guys rock!
Paul Smith
- Tech and Software
It's really, really good to know that the Thrive Themes team will always take care of us. The Thrive Membership is one of the best investment I've made for my business. Thumbs up!
I third both Gary and Dave. Thrive Themes and all the products from this team - simply are the best solution for my teams website building and optimization needs.
They ROCK! Sites we build with Thrive rank higher faster than other "themes" that are used by customers. We have proven it over and over. While I will say we are darn good at seo so that has a part... without a solid platform some shite will not rank without 10x more effort.
But more than that -more with so much emphasis that it will seem over the top (like I'm a hired mouthpiece or something - and I'm not)- is how impressive the whole Thrive team is. I bought a membership on the pre-launch. I've never regretted it for a moment!
Thrive products are the best value returned for money spent online by me... Ever. (and I've been doing online marketing for 20 years)
Has it been perfect? Of course not - grow up life, isn't like that FFS. But the Thrive team have handled bugs, glitches, needed features, feature requests at a pace that is breathtaking. The updates are so rapid that I have to do a round of checking every client site each month to update the theme. And I have confidence it will not stop or even slow down. Wow.
More than that I admire this company. They are executing at a level that most of us can merely fantasize about. They are honest, real, open and caring. They care about the quality of their product... and this has been my biggest take away. It's now how I constantly coach, cajole, push, require my staff to look at our work and our business is growing fast because of it. All from modelling Thrives actions and process.
In my dreams - I want to hangout with Shane - I want to be a thrive teamer... to me this is the small business story analogous to how Apple is executing at a level that is historic in business. Epic.
Thrive has been an epic addition to my business - how the heck can I say thanks loud and effectively enough for that?
I used to work with templates which didn't work as an integrated system... They were a landing page but no tools inside, no other functionality... I used to work with beautiful templates like Divi, but at the end, they are just beautiful...
Thrive architect has been very usefull since I can work with the included templates, and also the tools to integrate some other pluggins like Thrive Ovation, etc.
Yes, I would recommend the whold Thrive themes membership, it's a "convertion" system, you just have to add your creativity.
The most valuable set of marketing tools I use...
Nice work as always, Shane - thanks. My Thrive membership is hands down the most valuable (and irreplaceable) set of marketing tools I use.
I have to say, building websites has become FUN again! I am Loving Thrive Architect :)
Amazing. I love how the new product works. The mobile edits are money. I've tried Divi, Cornerstone, Beaver Builder, Visual Builder, and Salient and Thrive continue to come out on top as the best content builder out there. Keep up the great work!
Thrive Architect is helping me create the website I see in my head.
Thrive Architect has been a lifesaver. It took some time getting used to the plugin, but after watching a few videos, I discovered that it's a potent tool. I'm a writer with minimal experience with coding and using Thrive Architect is helping me create the website I see in my head.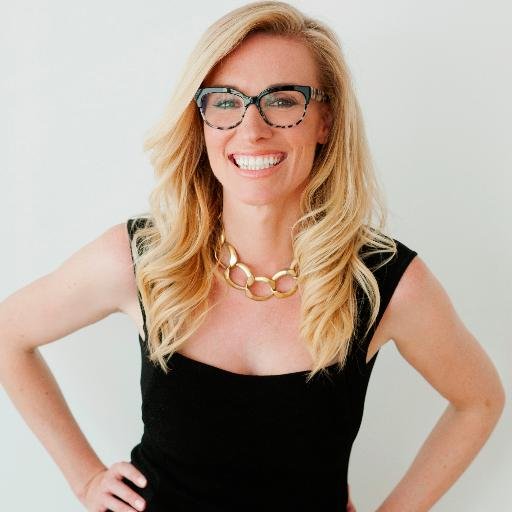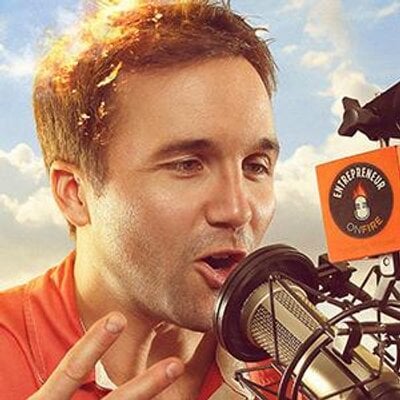 I love @ThriveThemes opt-ins! Easy to setup and my clients are gettings outstanding results!!! Averaging 3x better than old popup!
At Purple Bee, we create hands-on activity kits for children in the age group 3-7 years. Each box is based on a theme and has activities around that theme.
I had hired a web designer/web developer to create the optin forms
Thrive leads makes your life easier. It is as simple as that. As a solopreneur when you have thousands of things to take care of, thrive leads takes the one of the most important part of website management off your shoulders.
Yes. List building is an important part of running any business small or big and thrive leads makes it easier to capture leads.
I'm just glad the Thrive Leads exists. It just makes things so much easier to implement. Thanks again Shane.
Hi Hanne,
Thank you for your suggestion about my opt-in form. During the last webinar, you analyzed my opt in form on my website. Lack of clarity in the message was your evaluation. I started A/B test with the new opt in form you suggested me. This will take at least two weeks or more in order to see any variation in the statistics . Thrive Leads plug in is fantastic and I put it in automatic winner settings. I just cloned the opt in form, I made the changes for the new one and that was all. Easy! Now, I am going to make variation in all my opts in forms, changing for a better value proposition, a better message for my audience. Thank you very much for choosing my opt in form!
WOW, a 238% increase in conversions when I switched to Thrive Leads. This is the most powerful list building plugin I've used and the team behind it is ON FIRE!
Absolutely gets a recommendation from me.
John Lee Dumas
- Entrepreneur on Fire
Another great addition to Thrive Leads. This is exactly why I recommend Thrive Themes to everyone as the one stop solution for their online marketing. Thanks again!
I used Thrive Leads yesterday for the first time and it is really great. I worked before with OptinMonster and a long time with the sumo-me apps. But Thrive Leads is much better and easier to handle. Thanks a lot!
Thrive Leads is getting so far better than anything out there today and every week I see amazing new features. Keep up the amazing developments!
Thanks again for probably the best investment I have made thus far for my websites. I just wanted to say how much I love all of your products. I was referred to Thrive Architect as a landing page builder by another eCourse class that I'm taking.
Bottom line is, I paid 10x the price for that course than I paid for this - and you have delivered 10x the value of that other course. (That's 100x more value per dollar).
My only disappointment thus far is being turned down by your affiliate program.
Thank you for making me a better educator.
I'd like to state three things:
One - this lesson should be shown to all educators .
Two - the course is outstanding in both content and delivery
Three - Shane, I think you need to add an extra zero on to the pricing of this course.
Thanks so much.
The Whole time I was watching Shanes latest youtube uploads about course creating I keep thinking, I HOPE HE IS SELLING A COURSE! Take My Credit Card, Please! Love Shane's Teaching Style and I'm super excited to learn from him so that I can take this part of my business to the next level. Thank You Shane!!! This is the exact kind of information I was looking for. $200 for a Course is a Sweet spot price and I can't wait to get mine out there! =)
This course is amazing. You really are a wonderful teacher, I am extremely grateful for all your help.
OMG...this is the course of the century. This module 1 is exactly what I get hooked up on...technology! I'm soooo looking forward to finishing my implementation of the next modules. Thanks Shane!
Module One alone was well worth the cost of the course. Finally got all my systems "hooked up" and "tied together". That was a big impediment. Now on to the fun stuff. It's like Christmas every time I see one of your emails announcing newly added content. Thank you for putting out such a high quality, actionable program!
Shane,
I didn't think it was possible to actually feel my own brain melting but this is exactly what has happened watching Part 1 of the Kick-Ass Sales Page. I had to break that entire video into 3 viewing blocks (over 2 days) because my mind was being blown so frequently it was overwhelming! You proved every point that you made and I instantly remembered why I was quickly sold on buying your course from just your sales page.
I have long wanted to create my own course but felt blocked because I didn't know anything about how or where to begin. It is obvious you have saved me potentially years of tears, frustrating trial-and-error, and disheartening failure. I love a simple methodology and a logical, rational approach, and this is exactly what you have offered and delivered.
I am so inspired and have easily been able to keep up because you have broken this down to such manageable and understandable tasks. I actually feel like I underpaid for this course.
A million times thank you!
Not only is the info you provide absolute gold Shane, the way you deliver it, make it easy to understand & digest is something I want to replicate when I launch my course(s) I can't buy until the end of the month as I'm so skint atm but it will be the first thing I purchase when I get paid!!!
Outstanding content!
Great bonus add-on, Shane. Throughout the course, it´s been fun to follow your clear and easy to follow instructions.
It feels great to finally receive proper guidance!
I appreciate your work and effort to make this a highly supportive and practical course that helps us create real results.
Thank you
I just love your Clear and Concise Delivery Shane! You guys are the best, I'm always singing Thrive Themes Praises. I purchased your Viral Quiz Builder a while back, but this here is blowing it out of the park. Thank you so much for your affordable innovation.
This just gets better and better! - so excited!
OMG!! I was just speaking with my partner yesterday about wanting to do a quiz to attract leads. Was going to start searching for a plugin this afternoon when the Announcement / Webinar replay email came in. You guys are the BEST!!! I am so glad I opted to make Thrive Themes my complete web design and marketing platform. Another GREAT plugin!!
Copy
OMG!! I was just speaking with my partner yesterday about wanting to do a quiz to attract leads. Was going to start searching for a plugin this afternoon when the Announcement / Webinar replay email came in. You guys are the BEST!!! I am so glad I opted to make Thrive Themes my complete web design and marketing platform. Another GREAT plugin!!
How great are you guys? The one thing I've been looking at for ages... but everyone else plugins are poor at best. On the basis that everything Thrive is fabulous, I am megacited now :)
Wauw, that would be so cool! No possibility to do that with Google Form quizzes. This is great!
In a world over run with poor value, useless junk and noise…You good people at Thrive Themes constantly deliver Value, Excellent Tools, Training and Actionable Content! I appreciate your dedication to service and love your style…Keep up the great work!
Wow! Another amazing plugin!
My brain is now on overdrive thinking of all the quizzes I could create…
Thanks again
Great JOB! Fantastic plugin once again.
I'm so excited. I just purchased another quiz plug in yesterday. Needless to say, I need to get my refund. What you are doing here, is beyond amazing. Thank you!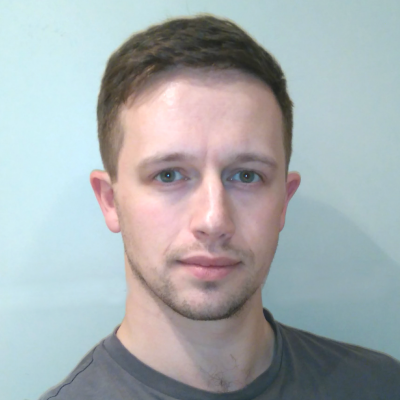 "Thank you for the awesome webinar. Another amazing product from Thrive Themes!"
"Never thought testimonials would be such high point combined with placement. I'm looking forward to catch the replay for my note-taking"
"I can't wait to show this to my team and clients!"
"Looks great, should have a big impact for my conversions!"
"THANK YOU! This has been very enlightening - already downloaded the plugin and can't wait to get started!"
It simply works!
Before I started using Ovation I struggled with all sorts of gimmicky image programs and templates. Formatting testimonials was a nightmare and the plugins I used dragged my site response time into the gutter.
My favorite thing about Ovation isn't just that it looks so professional and well formatted with next to no effort, but that it simply works! I would recommend this plugin to anyone who is serious about their online business.
Dave Lynch
- Freelance Writer
I was going nuts trying to remember where I had a testimonial
Just about a week before you announced Thrive Ovation, I was going nuts trying to remember where I had a testimonial that I wanted to use on a sales page. It has been unorganized up until now.
I love fact that it's all collected in one place. I have only just started, but I can see how I will activate much more testimonials in the future, simply because I now have an easy way to both find them and use them. As a small business, you easily end up with too many tools, and you guys have managed to create several functions in one.
Seemed like a gimmicky layer of technology - I was 100% wrong
I avoided Ovation in particular because it seems like a gimmicky layer of technology on top of a simple process, but I was 100% wrong.
In the first 3 days of using Ovation, I've collected 43 testimonials — some long form, some just great snippets.
Not only has this given me a library of social proof to use forever in my business, but it's improved my confidence as I now see feedback coming in every day.
I'm only scratching the surface of using testimonials, but so far I'm amazed.
"This new plug-in will be soooo useful!"
The best thing is that I now have this library of testimonials
I can import twitter comments / testimonials with a simple copy and paste. This gave me about 25 testimonials to add to my original 3 that I solicited. I also watched your video series which showed me exactly by providing structure, about how I could solicit even more testimonials through Thrive Ovation.
The best thing is that I now have this library of testimonials that I can pick and choose from, organize and put anywhere it makes sense in seconds. It allows you to quickly highlight and design great looking testimonials.
James Stone
- Online Training & Consultant Thrive Optimize is saving me over $400 per month in split testing expenses and I can now kick VWO to the curb. You guys rock So good... love the 'badges kudos machine' and that 'opportunity' for euphoria from getting a thumbs up well loved by all Facebook feedback ego junkies. 'Comments with stronger marketing glue' coupled with Reddit up/down votes... ooo and a more organised, efficient way to manage your comment conveyor belt ;)
Thrive Comments is a fantastic new plugin, and I really appreciate how you focus on long-term fundamentals (that also provide immediate value). We need more marketers to focus like this. Really impressed with how well thought out Thrive Comments is. Elegant and powerful, based on strong marketing fundamentals as ever. Thanks!
Many thanks, Shane and the team, for another great plugin that makes huge sense for getting meaningful conversions!
Before Thrive Comments, I was using the built-in commenting offered by WordPress. It worked okay but was nothing special.
Installing Thrive Comments was as easy as installing any plug-in. And Thrive always provides easy-to-understand video tutorials so I never have a problem installing any of their plug-ins.
What I prefer is the comments inbox. It makes it so easy to respond to or delegate your incoming comments! You get all the information you need at a glance and it helps make short work of getting through your comments. You guys have done it again!
You guys have done it again! I tried out Thrive Ultimatum on my blog and then immediately uninstalled my old scarcity plugin. Never going back :)
Online ebook sales
Without being able to actually lock it down.
Paid for itself in first few days.
Banner countdown that really draws attention to the special.
The evergreen scarcity feature is awesome
I teach artists (crafters) how to sell their products on the internet. I also teach them how to set up and sell their own online courses.
I was using scarcity only on launches, with OptimizePress countdown timer.
I am still testing Thrive Ultimatum, but so far it´s been great! I love how I can set up scarcity elements based on my website categories. Pretty good!
I love the timeline feature that allows me to change the way the countdown timer looks when it´s approaching a promotion deadline. And the evergreen feature is awesome!
Brilliant! You have taken "scarcity" to a whole new level.
Love the fact that potential customers will not be able to cheat the countdown. Next time I have a sale they will think twice. I would.
I also thinks that it adds a lot more credibility to what you say overall on your site. No B.S.
Great course and easy to implement. This is the best plugin for building landing pages, sales pages, pages from scratch! It is just awesome and I'm glad I found you! It is built for marketers by a great marketer. You can't lose!
Mike R
This is such an amazing offering. You guys are honestly the best in the business.
Renee G
Every passing day I fall deeper in love with the content builder. Thank you! =)
Jerome C
It simply amazes me how thrive themes keeps getting better and better and the themes are amazing, better than anything I've seen around - Thank s
Hamant
I love this company!!! :)
Chris
I thoroughly enjoy your training videos and the templates Thrive Themes provides. I always learn something new and I truly appreciate how easy you make it to achieve excellence.
J.L. Gibson
OMG! This is AWESOME Shane! I didn't realise I could do all of this with TCB. The more I see, the more I love your product suite! Great job to you & your team.
Eran M
Once again ThriveThemes delivers! First class. Thanks.
Geoff Anthony
Thanks Lorant! The support here is amazing!
Mary-Ellen M
Amazing customer service. Thanks!
Alan P
Hello Lorant,

Thank you for solving my issue and your timely response.
I was doing it backwards and selecting Mail Chimp and the List first and then the WordPress User Account.
The screencast video was very helpful. This is he best Theme/Content Builder and Support Team. It is so much easier than X Theme and the support is amazing. Don't know how you can do it for the price.

Thanks
Marilee S
These are simply brilliant additions to my affiliate arsenal - this is why I LOVE Thrive themes!
Samith
Hey there Albert! My sentiments exactly. Recently switched to Thrive Themes for my site and I could not he happier. This is such a fantastic product!
Kim George
I've spent over $3000 in internet marketing tools/edu, by far Thrive products are the most valuable, impactful and inspiring ones I use. PS I am NOT an affiliate! Lol
Albert
I second the previous comment. You guys do Rock. I would have to say that everything you promise you deliver. I have purchased several plugins and software application, and after time the developers drop the ball, but you guys keep making it better and better.
Thank You!!
Joe
Brillaint! You guys keep on rockin' it :D
Joel Y
Just awesome.... being waiting for this for a while. Well done guys! Love Shane and the team always put out good features for Thrive customers.
Suuny
Thrive Themes > everyone else.
So glad I have joined, well done guys, keep it up!
Lorenzo
Perfect! Just what I was looking for. And you included many more options for this feature than I had even dreamed of! Thanks a bunch for all of your hard work.
Debra G
Awesome! I can't tell you the last time I was this happy with a company and their products or services. You guys are constantly delivering. Always looking forward to what you have next up your sleeve's.
Robert B
it's been a while since I've told you lot how much I love you... But I still love you :) I'm kinda excited about sharing buttons now!!!
Debs
Wow!! This feature is amazing... I was using png pics and linking them, but now... Wow!! I love the flexibility and all the options you give to easily add social sharing buttons. Thanks Thrive team. I absolutely love Thrive Content Builder.
LaDonna
Shane, I am SO glad you added this. I've had to hack together my own for several Download and Thank You Pages. This is such a smart and helpful addition.
You guys just keep getting better!
Great work!
Jarrett
Amazing very well thought out feature. You are my favorite developer! Thanks for the continued value.
Michael Onthank
Brilliant as always, Shane, very clear. Excellent features, particularly the custom social media buttons. Thrive is on my list for the next project.
Peter
I just love your themes and so glad i Found it. As someone who is not a designer you have made it very easy to get everything up and running. Thanks for a great framework.
Shane Dolby
This makes so much sense. Another winner, Shane! Many thanks to you and the team.
Lewis Evans
Shane, your company is developing all these new features at an amazing speed. It would be really interesting to hear about how you have set up your development teams and what development and management philosophies you are following! Care you have a webinar or similar around that topic, even though it is somewhat off-topic for what you are trying to do?
Yasper
What great timing! I just implemented it into a new landing page and they are beautiful. Took me 5 minutes to set up the FB App thanks to the easy tutorial too! You guys are amazing! Thank you Shane and team! Love the tip on the download pages too :-) - Chik
Chik Q
Well done Shane once again you guys have done it again... keep it up

Cheers

Warren
Warren H
Love it

exactly what I needed
Raul
Another great set of templates from Thrive Landing Pages. Shane provides some of the best pre-made landing page templates anywhere. Keep up the good work Shane!
Sam
As someone new to trying to make a website, I can't say enough how much I love Thrive Themes. Your helpful, concise videos are fabulous. The time you have saved me, learning about stuff new to me, is immense. Plus, the few times I did need support, because I couldn't find an answer in knowledge base, it was fast! (and helpful...and courteous...I didn't feel 'talked down too' if that makes sense.) A big thank you to you all.
Cynthia
Once again Shane delivers! Brilliant. Thanks so much. Keep up the good work Shane, always appreciated!
Geoff A
you guys rock man. So glad a non tech guy liked myself found out about Thrive Themes. I'll never go anywhere else.
Ian R
Love the video, and of course the product. I don't know how I could live without your products now that I have used them for a while.

PS: Not that it concerns me, but if the Agency License also gives access to all your other plugins/themes, wouldn't it be better if it said so in the pricing table?
Kim C
I'm finding it a great combo using Thrive LP templates and GumRoad for the ecomm. My last launch went very well from a workflow and conversion standpoint with these two technologies. Thrive is awesome.
Johnn Four
Oooh, I like it :)
I was putting off getting Thrive Themes for ages but I'm so glad I did. It looks great and is super easy to use!!
Julia Harris
I love watching you guys do this. And I love Thrive products!
Jace
I have been using this since it was first released and I have to say it is one of my favourite tools in Thrive Content Builder. You really do know how to deliver exceptional products. Congratulations and you deserve every bit of success that comes your way.
Jule F
I joined Thrive very recently, and I am truly astounded at the quality of the offering. This is another great facility.
Keith Rowley
You are my hero. I lovelovelove the Thrive content builder anyway and with every new feature it gets even better!
Ronja
Do you guys ever stop developing great functionality? Whenever I go into my wordpress dashboard there is an update from ThriveThemes with new features!!
Christiaan Murphy
Thanks Shane and team for another reason why I am using Thrive Themes exclusively now. The constant evolution of Thrive Themes is a real confidence builder.
John Naismith
Shane, I think I am a leeetle (just a leetle) bit in love with you! Every turn around there is a super cool email from you with a great new feature. I am new at this website game, but you make it like Christmas, every two weeks. Thanks! Now I just have to use it. :)
Kristen M
Beyond Awesome. When I saw this feature in thrive leads yesterday I was looking for a place to say how pleased I was--glad you sent this email.
Kudos--this is a game changer--I was having small issues and now it not only works easier but dare I say slightly faster.

Now I hear a custom thank you page is an option..even better.
Andrew J
Sorry Shane, Can't give your video any praise. I took the plunge with Thrive Membership this morning and have been too busy making websites to watch it yet. Your stuff rocks. Awesome functionality.
Paul R
I'm just glad the Thrive Leads exists. It just makes things so much easier to implement. Thanks again Shane.
Fiona F
I'm a Thrive Leads owner and enthusiast, but I appreciate your honesty here. You aren't just trying to make another sale. your genuineness certainly comes through to me. Btw, there are no better plugins in your arsenal than Thrive. Seriously!
Thomas M
Shane,
I just love the way you folks go about continuously developing your products!! Adding features you sometimes make separate plugins obsolete and help keep a WordPress installation lean.
I am happy, I invested in your products :)
Detlev
Awesome!

Thank you very much for that great work!

And for those who just plan to buy - it is a must have! And you all will be enthusiastic!
Chris
I agree 100%. There is nothing on the market to compare to thrive. IT is the best PERIOD.
Nick W
For those who currently on the fence... Seriously... Just buy it!
Ariesz Pratama P
Now that's a whole new level of badassery!
Will Franco
By far the best plugin and I loved the course. I have great respect for your products and what you are doing with them. You seem to understand what the client needs so a very large thank you
AffiliateGuy
Constant improvement begets constant praise.
Thank you.
Bruce B
Again an excellent addition to the TCB - strengthen your absolute leader position as the best content builder on the market. Very helpful and many thanks for it!
Klaus S
I have to say...I just LOVE Thrive Content Builder more and more with every new update/feature. I´m really happy I purchaged the membership. I really trust this product also when creating websites for clients. KEEP UP THE GREAT WORK GUYS!
Jan N
Thanks for the update .. TCB is a great product and now even faster!
Thanks for the constant improvements and value to your products!
Charles S
Huzzah! Well done! The Agency Licences for Thrive is the BEST IM investment I have made in years! Keep shocking us with awesome updates!
Harvey S
Thanks for continuing to make TCB better and better!
Sonya R
Paul,
I am so glad to see this new feature, especially as I lost an entire page I was working on by accidentally pushing the 'Revert To Theme' button just last week!
You guys just keep rolling out the awesomeness.
Steve
Steve Cockrane
I've just purchased your membership package, and I am so glad I did! Content Builder is awesome, and I've tried them all, really. You really deliver on your promise of speed, both in terms of UI, and the general snapiness :-). And the constant flow of new features is really exciting.
Marcin L
Having quite some latency, I usually notice the lag. However TCB is by far already one of the most responsive.This is definitely something I'm going to test.
Michael Dorchain
Shane - great to see how involved and reachable you folks are. Nothing beats that connection.
Jeff
Awesome improvements, Shane. I now exclusively use Thrive themes for my sites as well as my customers and there hasn't been any disappointment yet! Thanks for your hard work.
Mary-Ellen
Mary-Ellen M
Great job on this. I have been singing your praises across blogs and social media. Love this plugin.
Jeffery G
Hi TT-Team, i used the Thrive Leads yesterday for the first time. And it is really great. I worked before with Option Monster and a long time with the sumo-me apps. But Thrive Leads is much more better and easier to handle. thanks a lot!
Rita S
I admit that it's hard to sort the good products from the bad when everyone uses the same "sales speak". However, I think the TCB video speaks for itself when you see just how easy it is to use. Best plugin I've ever purchased, I look forward to more from Thrive.
Tom
5 gold star support, for sure! And 5 gold star quality software. I MAY have my first client to put this software to work with! Very exciting!
David B
This is why I'm still happy I bought TCB from the very first day it was launched :-) It does what it needs to do without the overhead. Later on I decided to go for TLP too, after trying out several others, that too still was a good decission. Looking forward to see TCB and TLP evolve further.
David Delaey
So damn true! The amount of features this thing has is incredible! And constant updates make it even more worth while! Thank you Shane and team!
Ashwin
Thanks for the amazing support Thrive! Love the clean and simple design.

Check out my blog: http://www.bloggingnerds.com

Cheers,

Yordi
Yordi v
Shane, you all continue to make your product better, and, thus, more beneficial to us! Thanks!
Kofi
Another great addition to Thrive Leads. This is exactly why I recommend Thrive Themes to everyone as the one stop solution for their online marketing. Thanks again Shane!
Gary Kaminski
Excellent Shane, thank you so much. All other landing page and opt-in software just pales into insignificance and usually costs a lot more too!
Stephen B
Shane,

Love Thrive Themes, so glad I crossed paths with you a few years ago! Going to try some testing with this and see what it does for conversions.

Mike
Mike Sweeney
Thank you so much for integrating Klick-Tipp!
Because it is a german email marketing service virtually no plugin provides a integration to it.

Now that's customer service!
You guys rock ;-)
Alina
Just wanted to say...

Thrive Themes has some of the most impressive support I have ever seen in a product. I have only had a membership for 10 days or so but the responses have been quick, detailed, informative and respectful. I have opened a decent number of threads - some no doubt pretty basic questions from a newbie but not all in that bucket - and have been very happy with how eager to help and drill down the support folks are for each issue.

FWIW, support was a MAJOR factor in me switching to Thrive Themes. I learned about Thrive Themes a day after I bought a competitive product, for which I have subsequently requested and received a refund.

As I say, just wanted to say that.

Mark

Mark W
You guys really listen to your customers. I appreciate that!
Justin
Hi Shane and gang - Just thought you would appreciate some feedback from a webinar I am running next week...

I had invested in ClickFunnels before ThriveThemes but as I have not actually used it much, I thought I'd knock up a quick webinar optin and thank you page set with it. All went well until I came to use it with their WP plugin and it just wouldn't pull up the page. Never mind I thought, I'll use the naked link instead.

Then came the next issue when trying to integrate ArpReach, when it was giving me a security warning. Tried various different options and settings but whatever I did, it was still causing me an issue.

Right, time to switch to ThriveThemes. 35 minutes later, optin page (using the new confluence design) finished, thank you page finished, ArpReach integrated, link tracker embedded and everything live.

I have another more major project I had originally thought to use CF for but having used TT for various other pages before this recent saga, I had already decided to go with TT. Wish now I had saved myself the $1k for CF and given some more to you.

Anyway, thought you might appreciate the story. Keep up the good work.
Mark M
Hope it's OK to say this here...

Just wanted to say that Rise is a superb theme, IMHO. Modern, functional and sharp design and typography. Unboxed.

To be honest, when I compare it to the other themes in your stable, it stands out and is now the theme I install as default. It's also the one that is interesting others interested in buying Thrive through my affiliate link.

So...more like this theme, please!

Cheers!
Paul
Paul J
Thanks for adding such beautiful tools for our pages. Look forward to the future of Thrive.
Ed F
Excelent. Help is always a pleasure.

Actually I live in Brazil, so I think that the Pizza may be cold when I have it, hehehe.

I'm making some tests and create somethings with Thrive Leads and themes and I'm loving it. I had talked a lot about OP2, the solution I have used until I knew You... and realized that I had lost a lot of time.

Very soon I will start to spread the word about You here in Brazil, and will make my upgrade to use it with my clients, too.

PS: I had used Hybrid Connect previously, and it was awesome. You really rocks!
Naim G
Becoming a Thrive's member is turning out to be one of the best things I've ever done in my blogging life.

Had a good feeling about you Shane (and Paul) some years ago, it it's been born out in spades.

Keep up the great work, not to mention the inspiration!

-Joe
Joe Garma (@joegarma)
Once again, You guys rock! Always making the best even better!
Thanks a bunch Thrive Team
Joe
Hi Shane,
Great message! I too am guilty of tinkering with my website instead of split-testing new pages, headlines, optins etc.

BTW, I purchased the "Thrive Content Builder" plugin and love it.
It's be far the fastest and most accurate way of building a page I have ever seen.

Take care,
Larry T
Larry
You come up with better features every time I open my email! This is the best landing page and a content builder out there.
Rossmore
BTW, I found your TCB while looking for alternatives to CKEditor for my Rails app and think you're quickly taking the lead with the best WYSIWYG web page maker that I've seen in the past 20 yrs.

In fact, I've already recommended to my Rails dev team (in Ukraine) and friends (in the US) that they should use your editor for client mock ups -- look way easier (& faster) than using wireframes (Balsamiq) or Photoshop or anything else. Keep up the great work and I look forward to using your apps!
MikeG
You guys are completely amazing. How do you keep coming up with the features I need just when I need them??! Totally amazing customer service to just keep adding all these features for free too. Really great stuff - keep it coming.
Tim T
Absolutely Brilliant. Well done on another amazing feature you guys are totally awesome
Jule
Another great upgrade guys. Thrive themes is turning out to be one of the best purchases I've made. I wish I'd found it sooner. Will there be a replay of the webinar? It's on at 3am my time. I will do my best to attend but I likely won't absorb much at that hour.
David C
I am so impressed with which tenacity you guys keep rolling out enhancements and new features. See, thats why I intend to stay on as a paying member, cause I know youve got my back. Many thanks Shane.
Johnny
Truly great products and that feature just makes this that much better
Roderick
Awesome! One of the things I imagined would be cool if... :) I feel like I have the best software out there. You guys seriously rock. I'm constantly impressed with your updates and upgrades. Fabulous!
Kristen Renee
Everything TT does is brilliant.
Russell W
Awesome!
Love ThriveLeads... best decision I ever made was to buy it :)
Peter S
Now It's Number 1 List Building Plugin. Thank you for create this ultimate powerful plugin
Yasin Rishad
Honestly Shane, this is genius. I keep discovering new and exciting ways to use Thrive Content Builder. Nothing else comes close. Your practical, time saving, (without compromise) ideas never cease to amaze me.
Joan Bell
Cheers Lorant

Worked a treat and thanks for the assistance, very much appreciated.

Have to say this forum is one of the best support systems I've seen, you have thought of everything and its all very efficient and streamlined to solve problems fast. Nice work. Lots of companies could learn a lot on how to run a support system.

Phil


Philip
Hi Shane - I just started with Thrive about a month ago - and my new site is a stratosphere above what ive done before - and it was easy - i cant thank you enough. im about to create my first longish sales page - and im definitely going to go look for this template in my admin area - you just saved me a ton of time - again. Thanks!!!!
Dana L
I just wanted to say that one of the things I like about your Themes is that and the content you promote is that you are not about creating spammy type of sites. More about creating content and doing it in a two step process and promoting what real marketing is about. Learning how to do some of this stuff takes time and I find I have learned so much over the last year with Thrive Themes and now the the new Plug in for Thrive Leads it makes it even better.

I like the integration with your Plugin with all the Auto Responders just so cool now. I like the promotion of what a Home Page is about as well most Blogs just do not get this right. Most think their Blog is their Home Page and that just is so wrong. Then they start to add so many menus who knows what to the site is about and what to even choose, which all you have achieved is confuse your potential client. So as Shane says then the client just does not choose anything then they leave. This is why I like his Blog Posts and the products he suggests. I use the Traffic Planet Hosting with ConvertKit Auto Responder. I love these two as they make it so easy to admin and use not like so many where it is difficult to navigate.

Thanks again for the great work and support it is always top notch.
Darin J
Well done, Shane, Paul & the whole Thrive team. Been anxiously waiting for this one for a while, so great move on your part. And thanks for all the constant improvements and additions you keep rolling out - that's rare and a credit to your high standards.
Matthew Newnham
Truly fantastic as always Shane!

This, with your other new import/export feature for landing pages, not to mention all of your other constant goodies, I'm starting to run out of superlatives to describe you, your team, and your overall total awesomeness!!

Mark
Mark
Finally! You guys know I've been waiting for this for months and it's great to see how you guys respond and make things happen. I was finally able to get rid of my other plugin because you added this. It's very clean how you did it too! Great job!
Eddy S
You guys are always bringing new stuff. I love your products and I think I would purchase everything you develop... O'm dying for a Thrive Theme Membership site pluging :) Perhaps there's some plan for that ?!
Claudemir M
Excellent work again you guys are awesome.
Jule Fuller
Your'e making list building too easier by day-by-day. Thanks for the awesome plugin.
Mohanraj S
Just wanted to pipe in with my compliments on this new feature too. But I mostly wanted to tell you that I particularly appreciate the way you and Thrive Themes do business. You set an example that I wish everyone could/would follow of over-delivery of your services and products. I don't know of another supplier that consistently gives me more than what I expect. Almost on a daily basis, you restock my arsenal of business weapons with the latest technologies. Your company's service philosophy serves as a role model for all of us as we build our own companies.

Yesterday, your support team took care of a problem I was having (a problem not caused by TT but rather my host's limitations), and got me up and running quickly. I always know that I can count on Thrive Themes. Thanks!
Tip K
Thrive continues to lead the pack with continuous improvement and innovation. I'm surprised and thrilled to get so much value out of my subscription.
Bill Alpert
Awesome! Thank you for the constant improvements. I have never owned or seen a better supported product.
Michael
You guys are awesome. So glad to have purchased your sofware.
César
Thrive is by far the best investment I've made in a software product.
Alex M
Thanks for the quick assistant, the speed of development is amazing! I love the connection between customer and support so please keep it up. I'm really satisfied with Thrive Themes, it was really a great investment :-)
Reona S
You don't imagine ! You boost my conversion by 800% !! I want to kiss you aha
richard l
OMG, you guys are so amazing..... use Thrive products is the best thing I've ever done. I Love the updates, support, blog posts,everything....
Claudemir M
Yes they are, it's nice for once to be treated like a customer, a person, not just like a number, they keep rolling out so many great updates, not just small ones, but great new features. Not to forget the support team, they go above and beyond what one would normally expect. Buying the Thrive Themes membership is the best investment I have made in my 4 years marketing online.
Kim C
Kudos to you and your team Shane, you guys don't sit idle at all and are always coming up with great new features every day (yes I mean every day!).

I am a fan and have already got 3 of my friends on board and they love Thrive Themes as much as I do!

Salud!
Mohit T
Hey guys, this is not a real support ticket. Just wanted you to know I am super happy with Thrive Themes, TCB, the support you guys give, everything!! Your timely responses are great! You answer questions in a way that is clear and understandable. I tried other themes (won't say any names) but there were always too many issues and problems. I realize no company is perfect but you guys are pretty darn close to perfection! Again, thanks for everything! Really making my business and life a whole lot easier!!

Signed,
Happy Customer!
Marshall G
Hey "Thrive Dudes" (aka not sure how to address this haha)

Just posted on my facebook asking if anyone had used your product and what their experiences were...got a bazillion responses in literally a minute or two after posting...was incredible to see all the positive experiences and just wanted to share this with you guys since I'm sure most people don't reach out to say "great job" as opposed to a problem :)

Here's the permalink to the post on my wall...

https://www.facebook.com/BradSpencerIM/posts/10109744489666484

Hope you have a great day!

Brad
Brad Spencer
Every time I get an email from you guys, it reminds me that this is the best investment I've made.
Sarge
Animations can be great in the right place. Test, and follow the conversions!

Thrive is amazing. My favorite emails in my inbox are those from Thrive. You guys are awesome. Just awesome. Thank you!
Brad Switzer
Shane, I can't begin to thank you enough for the work you and your team are doing and have done to Thrive Content Builder since I purchased it's first release over a year ago. The additions that you continually make additions and improvements to the functionality that are absolutely mind numbing.
The original plug-in was fantastic to begin with, and since then you have brought it to a level that completely defies description.
There is absolutely nothing out there that can even come close to the beauty and simplicity of this plug-in, and for the amount I paid for it, well it's far more than generous.
I just love working with WordPress, but only because you have made it a joy with the addition of TCB.
Again, I have tried many other plugins and builders in the past and recently, and every single one of them pale miserably compared with your product.
In my opinion, you are a very honourable, sincere and generous person who is truly interested in providing first class service and support to your clientele.
Thank you seems so inadequate to express my appreciation for your contribution to this industry. However, I do sincerely Thank You.
Jim Bond
Miramichi, NB., Canada?
Jim Bond
This is the greatest tool that I have ever used. I am in awe.
james P
Another Powerful and well thought out tool from the best team in the business. You guys really are members of our own team, providing useful options with a designer's marketing edge. Thank you.
Mark
Hey Shane, it's stunning how fast you guys develop Thrive Themes and Thrive Plugins. That's why today I consider Thrive Themes as one of my most important sources with a strategic prominence.
Christoph S
These updates reinforce my belief that I have made a wise decision in utilizing Thrive Themes in my business. Thanks for over delivering yet again.
Ronny Howell
Hello,

I just upgraded my account to membership status. I just installed the plugins into my existing site. Right away I started experimenting with page builder.

These tools are incredible; I couldn't believe how easy it is to build fantasic looking professional marketing pages in no time at all. In my opinion, the membership is a HUGE value; especially when you consider the cost of a themeforest or genesis theme. They don't include baked in sales pages and or lead capture elements. I'm super stoked about being a member!

Your tools are awesome! The community, support and education provided are first rate. I'm looking forward to progressing much faster in my business; having all the key elements in place.

Thanks!

-Warren Mc.
Warren M
Shane,

This product of yours i heard about from a friend and only the half was told me because once I got this plugin and have watching your tutorials WOW!!
you have redefined over-delivering. Thank you so much Awesome work.
Lloyd P
Once again, you guys prove why you're the best of the best! I'm loving all of these updates. Thrive Leads is changing the list-building game and I'm so glad to be on board with all the new functions you keep adding weekly! :)
Daniel Adorno
Shane, as always, you guys are the best value for the money I have experienced. You keep adding great new features to your products at no charge and believe me it is appreciated. This asset delivery feature is really great and will be a time saver for sure. NIce job.
Bill H
Thank you and everybody else there for a fantastic product and excellent support. You can mark this resolved. I'll spread the word about how awesome you guys are.

Zach

Zach W
Just when I thought I've seen it all you guys take ThriveThemes up another notch. These continual improvements only confirms my decision to purchase your product as one of my best financial and business purchases of 2015. Keep up the awesome work ThriveThemes Team.
Alfred H
I am about 10 days away from ending my refund period in Leadpages. Was a little disappointed in their lack of customization and decided to try your Thrive Leads plugin. 2 days later I am also purchasing the Landing Pages. You are absolutely amazing!
Christopher W
You guys just get better and better. I always love the value you give. Thank you so much. I always feel that I get more value than I spend with you. Never regretted a single penny spent with you.
Monte B
Good day

I hope you are well :)

Here at CleverClicks we have been using Thrive for a while now and we would like to let you know that we are very happy with it.

Which is why we wrote the testimonial below, please feel free to use it on your website. Thank you once again for providing such a great service.

----------------------------------------------------------------------------------

We started using Thrive a few months ago and are beyond impressed. As the owner of a digital agency I've noticed an increase in conversions since we switched and I continue to be impressed with pretty much every aspect!

The landing pages are really well designed and it comes with all the best bells and whistles. It's extremely powerful, functional and is the only WP theme so effective at optimising for conversions; exactly every business owner is looking for! It seems like every week they release new functionality. I'd recommend Thrive to any business looking to get more leads from their website.

Philip Shaw

Founder of CleverClicks

http://cleverclicks.com.au

----------------------------------------------------------------------------------

Kind regards
Nicole
Nicole Louw
I run a life coach training program and am constantly testing things and referring them to our trainees. I will wholeheartedly be recommending Thrive for its landing pages plug-in. This is one of the few plug-ins that I've used that truly does what it says it does, and it really is user friendly and easy to use. Many plug-ins claim that you can be up and running in "minutes," but this is actually true, with you guys. I'm also so impressed by the degree of customization that is built into the theme. And responsive customer support? You've got that dialed in, too--I had a question and it was quickly and accurately answered. Thank you! Kate Swoboda, YourCourageousLife.com .
Kate Swoboda
You guys keep blowing me away every single time you release anything new. Proud and honored to be part of the thrive themes family! Keep up the good work!
Alejandro
Great article! Simple and actionable advice that we will definitely utilize. Thanks for the wonderful example websites as well. Always great to see 'real-world' examples in articles written to help others complete a difficult task.
Andrew
Great article! Simple and actionable advice that we will definitely utilize. Thanks for the wonderful example websites as well. Always great to see 'real-world' examples in articles written to help others complete a difficult task.
Andrew
This is a really meaty article on a topic that I already thought I understood, offering a lot of insights. I will bookmark this for quick reference!

Plus...this post shows how to promote extra engagement through multiple calls to action (to opt-in and download the Headline Swipe File, or to tweet an interesting quote and a link to the article) in a way that feels natural and compelling.

Well done - and thanks again to Thrive for creating valuable resources for everyone who creates content and wants it to be seen and bring in business!
Eric Bobrow
Hello dear Shane,

I'm so enthusiastic about it thrive themes, pagebuilder, plugins, landingpages. Your always recurring tutorial with a hang of positive understanding. Very, very, very good. Anyway I'm glad I thrive themes use. In addition to the time savings with the pagebuilder within shortest time wonderful and impressive landingpages to create. I can only recommend it to everyone who is sustainable business. Dear team, I just wanted to get rid of it. I´am very happy, Thank you very much and sorry with my bad english.

Best Regards, Riogunni
Gunther H
I absolutely positively LOVE Thrive Architect!!! I already had Thrive Leads and was looking for an option to do better blog posts and sales pages than what I had with Builder Beaver (which was awful...). Well Thrive Architect is it! For someone like me on a budget it's a dream come true! And the mobile responsive edits - GENIUS!!!! Thank you so much for a great product. I'm so excited about growing my business with my Thrive products!
Nicole R
First, thank you for this... brilliant.

Second... I'm finding an enormous amount of reasons why I LOVE Ovation, even with out the schema.

Schema in = BONUS

I did a test and found that sandwhiching testionials around our lead capture increased conversions 400%

I'm finding that Ovation simplifies testimonial capture for staff at our website

We've implemented the tagging system to simplify testimonials being used on specific pages or for specific reasons.

I think it's a brilliant plugin TOTALLY worth it's price.
Rob Cooper
Hey,
I got one simple question: How to change the Hover Text Color in Paragraph Texts?

Thank you!

Cheers,
-H
Hardy
Hi there,

Instead of hyperlinks being shown in a different color, is there a way to highlight them in a different color instead? I feel like I saw this option somewhere but can't find it now.

Thanks!
Samara K